What can you look forward to as a part of the entry?
As a part of the entry, we always have a special after-sauna body peeling ready for you. It will nourish and detoxify your skin. A clean towel and a cotton wrap are a matter of course. You may have a tea of your choice. A carafe of water and sliced fruit are available in the area. In the showers, you will find a shampoo, conditioner and body lotion of our professional cosmetics Rento.
Tea, carafe of water, sliced fruit
Shampoo, conditioner,
body lotion
Library filled
with inspirative books Duration: 2 hours
Number of persons: 1
Duration: 3 hours
Number of persons: 1
Entries: 365
Validity: a year
Entries: 20
Validity: a year
Entries: 10
Validity: half a year
Entries: 5
Validity: quarter year
All passes and entries can be purchased via our app. 1 entrance with the pass lasts 2 hours.
Duration: 2 hours
Max. number of persons: 6
Rental for private events
Duration: 2-4 hours
Max. number of persons: 14
* Price is dependent on the number of people, the choice of premises (indoor, outdoor, both) and whether you also wish a catering.
Cleanliness, fragrance, care and comfort
At Elysium Spa, we regularly maintain cleanliness. We enjoy completing the atmosphere with various fragrant essences and bringing you an experience not only physical and visual, but also through scents. To inspire and enrich the spirit, we have selected a number of quality books for you, which are available in the infra sauna and rest area.
We want you to feel comfortable with us. That is why you will find a shampoo, conditioner, shower gel and body lotion of a professional natural cosmetics Rento.
A hairdryer, towels and cotton wraps are also provided.
Looking forward to your visit!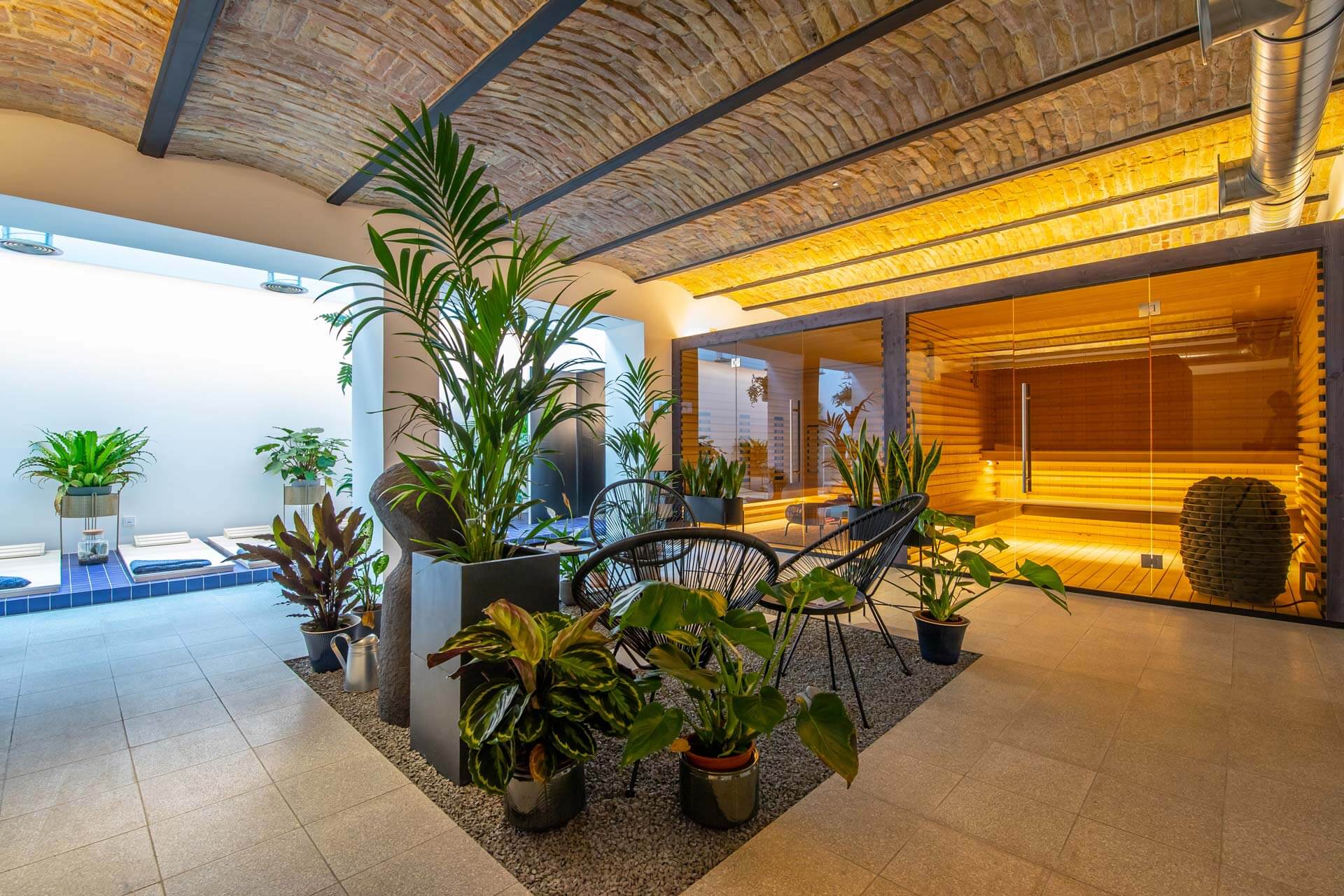 Services for an extra charge
In our Spa you can buy additional services, such as massages or bank massages. When booking through our application, some time slots are marked with a special "massage" icon. This means, that at this particular time, it is possible to order a massage or a bank massage along with your entry.
You can also buy drinks of your choice, our special cosmetics and sauna accessories directly at Elysium Spa. More info will be provided by our reception staff.
Beverages like beer or juices